"Together We Strive For Success"
This has being the vital key that binds the working family members of Bumi Hijau to be united and stays as team to strive for the success of the company. This motto has being cultivated into the staff and management as part of the working ethics and through time has proven itself by the success achieved by the company.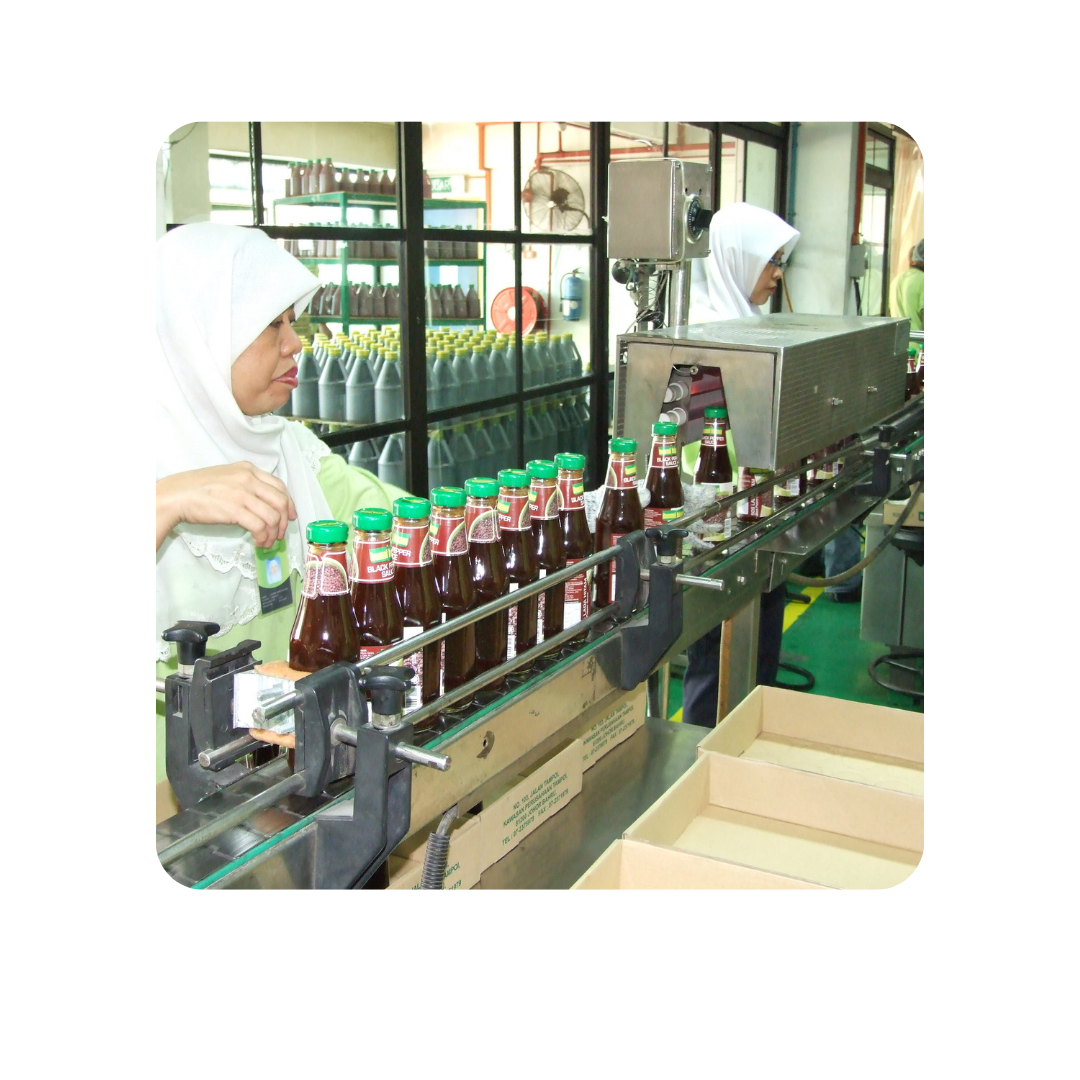 To be the most excellence and reputable native sauces producer in Malaysia.
To be one of the most successful and established company in both manufacturing and marketing of food base products in Malaysia.
To be recognized as one of the respected entrepreneur in Malaysia.
 
Finally to be aspired as a successful business player in the Halal global market internationally.
 
 
To establish 'BUMI HIJAU' as an international brand
At Bumi Hijau, impossible is not a word we accept or recognize. We draw great satisfaction in accomplishing tasks that other consider impossible. There is no simple subtitute for this success but to continuously striving to innovate and create new quality products at the very best value by identifying and harnessing the strengths of the management staff. But the management team of Bumi Hijau have demonstrated great leadership qualities for their subordinate to emulate. Bumi Hijau could not have traveled on this difficult road by itself if not for the dedicated and loyal management teams.

As a relatively new comer in the food product market, we have successfully made inroads and gained customer acceptance on our products. The trust put in our products by the customers, business associates, government agencies and loyal consumers is a testimony of the product's quality and brand acceptance. An outstanding achievement, considering the long established presence of other well-known brands in the market.

It is now our mission to establish 'BUMI HIJAU' as an international brand that is well accepted worldwide delivering high quality standard and international taste to our customers. This is only the beginning!